Contact Us
Add:NO14-16 Hantian South Gate Tangxia Ruian
Mobile:13758770981/13706685768
Phone:0577-58889788
Fax:0577-58885768
webmaster@chinashuanghong.com
QQ:228878070
Automatic embedding double-headed rotor Winder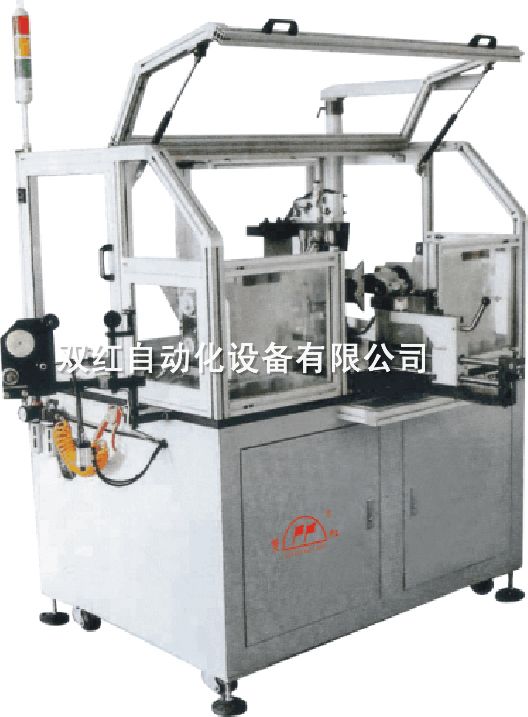 Model: SHL-III
Features:
Suitable for series motor, electric tools winding rotor winding groove commutator. The whole machine adopts Mitsubishi FX2 programmable logic controller (PLC) control. Mitsubishi MR-J3s-axis AC servo system. Man-machine interface using Mitsubishi large-screen color LCD touch screen. The number of slots available, the number of turns, angles and other parameters embedded real-time changes. Mitsubishi magnetic powder tension, which can be set up routing, embedded line, standby and other paragraphs of tension, with automatic slots, winding, embedded line, trimming once completed, the machine automatically high level, is the ideal equipment micro-motor production line .
Technical parameters:
Input voltage: 380VAC ± 10% 50HZ / 60HZ
Rotor slots: Dual slots
Working pressure: 0.4-0.7Mpapa
Winding speed: 0-2500r / min
Rotor shaft diameter: ¢ 3- ¢ 16mm
Winding diameter: ¢ 0.25- ¢ 1mm
Outer rotor diameter: ≤ ¢ 60mm
Body size: 1420 × 1210 × 1700mm
Rotor stack thickness: 20-70mm
Work process:
Automatic rotor into the first tank → → Winding → Indexing → welt → trimming → one time.