Contact Us
Add:NO14-16 Hantian South Gate Tangxia Ruian
Mobile:13758770981/13706685768
Phone:0577-58889788
Fax:0577-58885768
webmaster@chinashuanghong.com
QQ:228878070
Automatic double-headed Winder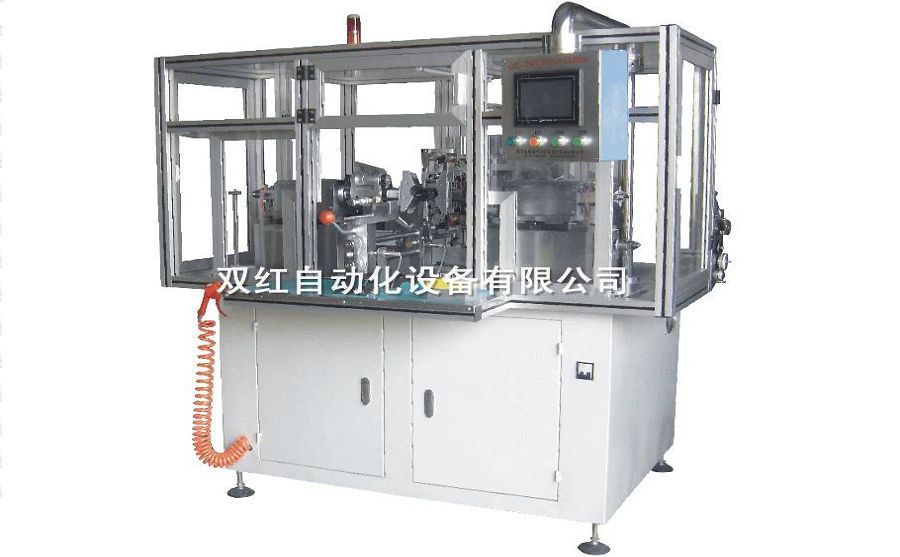 Model: SHL-II
Features:
It applies to motor starter motors, car heaters, pump motors, power tools and other micro-motor rotor winding motor winding. The machine adopts Japanese triangular MR-J3s AC servo system. Man-machine interface using Tri-Japanese large-screen color LCD touch screen. The number of slots available, the number of turns, hook angle and other parameters in real-time changes. Using triangular magnetic tension, which can be set up routing, hook, indexing, standby and other four tension and pressure line with a first hook means to avoid decoupling, high degree of automation machine, is ideal for micro-motor production line .
Technical parameters:
Input voltage: 380VAC ± 10% 50HZ / 60HZ
Winding speed: 0-2500r / min
Working pressure: 0.4-0.7Mpa
Winding diameter: ¢ 0.20- ¢ 1mm
Rotor shaft diameter: ¢ 3- ¢ 16mm
Body size: 1420X1210X1700
Work process:
Automatic rotor into the first tank → → Winding → Indexing → trimming → flash of completion.